Errata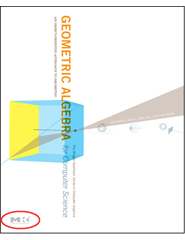 Errata for the First Edition
(March 2007)
The First Edition of our book appeared in March 2007. In a book of over 650 pages, produced under time pressure, some errata are perhaps unavoidable, but we and our readers found rather a lot - none truly fatal, many minor, and several rather irritating. These are reported and corrected on First Edition Errata.
You have a First Edition of the book if the MK logo on the cover is on the left.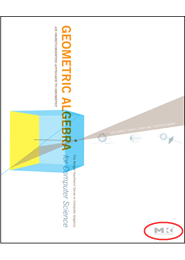 Errata for the First Revised Edition
(March 2009)
In March 2009, a revised printing of the First Edition appeared. The publisher allowed us to fix almost all the errors, certainly all major errata. However, there were some non-erroneous additions that would have involved too much additional text and have led to impermissible page roll-overs. These are reported on Errata First Revised Edition, together with any errata that may have been found after publication.
You have a first revised edition of the book if the MK logo on the cover is on the right.
Errata contributors
We are very grateful to all who reported these errors, big and small! In order of number of first reported and acknowledged errors, they are:
AC = Allan Cortzen
GG = Gregory Grunberg
RNG = Ron Goldman
MM = Mark McLaughlin
PJK = Philip J Kuntz
DD = Diane Demers
AH = Arvid Halma
HT = Huy Tran
BJC = Bennett J Corrado
EH = Eckhard Hitzer
JM = James McClune
PdB = Philippe de Backer
RP = Ron Pfeifle
RM = Richard Miller
RV = Robert Valkenburg
WKW = Wouter Koolen-Wijkstra
BT = Bas Terwijn
PJ = Peeter Joot
PH = Peter Hoekstra
SP = Spencer Parkin
JS = Jeroen Spandaw
ORSL = Odd Rune Strømmen Lykkebø
As = Andrey Sokolov
JinS = Jin Saito
TC = Taco Cohen